•Professional Staging:

on average stage homes sell 88% faster than non-staged homes. According to stagedhomes.com, staged homes add between 6%-20% added value to the final price of the home.
•Professional Photos:

These days the first impression a buyer has of your house is online. Professional photos ensure the first impression is a good one.
•Professional Video:

Just like photos, a video is very important to first impressions of your home buyers. Even more important, Youtube is now the second most used search engine on the internet (just behind Google).

•Listed on:
•Share on social media accounts:

these days people spend the majority of their time online using various social media sites. The post should use optimized keywords and hashtags directed at interested buyers as well as shared to groups interested in buying and selling houses in your area.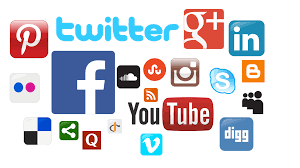 •Just Listed Campaign (Invitation to Open House):

The just listed campaign should be targeted towards the local neighbors as well as likely buyers. Many home buyers are introduced to their future house by their friends wanting them to move to the area, this campaign is designed to trigger their memory and share your home with their friends.

- Postcards to the Neighborhood.
- Phone Calls to the neighborhood.
- Door knocking the neighborhood.
- Dinner Party Themed Open House: Having a non-standard open house will not only attract more interest, it will showcase your home's party hosting appeal.
•Email marketing:

Most brokerages have a database of interested buyers every listing should be marketed to.
•Professional Flyers:

Distributed to local partnered associations where likely buyers are known to frequent.
•Dedicated Home Webpage:

A webpage designed to showcase your property is the hub of your entire marketing campaign. All marketing will be directed back to this webpage designed to attract homebuyers and capture their attention and contact information.

-
Facebook and Google Ads:

Ads should be specifically targeted at most likely (and pre-qualified) buyers of your home.
-

Remarketing:

Using advanced digital marketing techniques buyers who show interest in your home should be targeted with additional ads to remind them of how much they liked your house.
-

Lead capture:

Using magnet marketing systems contact should be made with your home's next owners so they can be provided with a private showing.
-

Webpage Optimization:

Webpage should be Search Engine Optimized (SEO) using advanced digital marketing techniques such as keyword optimization, usage of backlinks, and mobile-use optimization to increase the organic (non-paid). Integration of both Google and Youtube is particularly beneficial to SEO because Youtube is owned by Google.
If you follow this marketing plan and price your home at current market value your house will attract many buyers and likely attract a higher asking price for your home.